Holiday Gift Guide: DermaPro Editon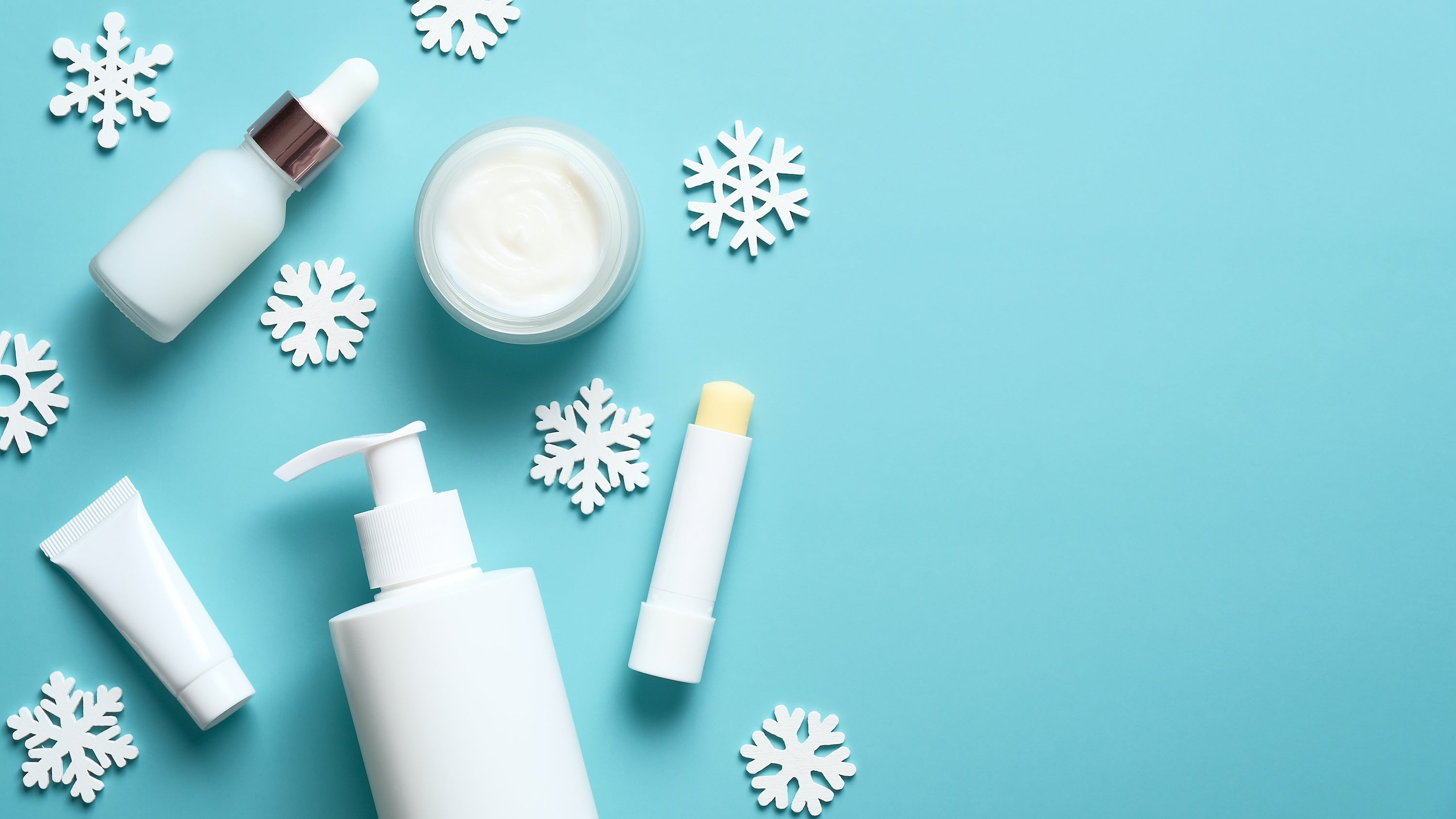 It's the most wonderful time of the year, so why make it stressful thinking about what to get your loved ones? Make someone's skin brighter with the gift of skincare. Skincare products give the special people in your life the motivation to set aside some time for self-care. So no matter who it's for (mom, dad, sister, brother, etc.), make sure you have some of these skincare favorites on the list.
NuFACE Trinity - All In One Kit

Gift her with youthful skin with the NuFACE Trinity All-In-One Gift set. This year has been challenging. We know that some of your local spas have been closed, and you're missing your estheticians. That's why this NuFACE kit is on our Gift guide. Make professional face treatments at home possible with this device. ( No, do not get rid of your esthetician,) all we want is for you to be able to maintain tight and contoured skin at home.

The Trinity is FDA cleared and ready to improve facial contour, tone & minimize the look of fine lines and wrinkles. Have a 5- minute facelift right at your fingertips. The NuFACE Trinity is an advanced microcurrent facial toning device that improves facial contour, tone, and the appearance of fine lines and wrinkles.

Liquid error (templates/article.pagefly-85cdf980 line 237): product form must be given a product
Eminence Organic Skin Care Cleanse and Glow Gift Set
Liquid error (templates/article.pagefly-85cdf980 line 237): product form must be given a product
Give her the gift of radiance with the Eminence Cleanse and Glow Gift Set. Give your skin an instant boost when you combine the Strawberry Rhubarb Dermafoliant and the Mangosteen Daily Resurfacing Cleanser or use them separately. An easy-to-use Cleanse and Glow gift set designed to exfoliate and cleanse your skin, leaving the skin radiant for the holiday season.

Phytomer Oligoforce Advanced Wrinkle, Dark Spot, & Moisturizing Serum w/ Oligomer
Have you ever met a serum that does it all? We found it! The Oligoforce Wrinkle, Dark Spot, & Moisturizing Serum combines comfort and effectiveness. The serums' active marine ingredients have redness-reducing power and long-lasting hydration to leave your complexion beautifully balanced and hydrated.
Phytomer Rasage Alcohol-Free Soothing After Shave

There is nothing like a clean shave, mostly when it doesn't involve the stinging sensation after. Powered by all-natural marine ingredients, this aftershave will give the man in your life complete control of his skin, leaving it calm and clear after each use.

Clinical Results:

Soothing effect: 95%*
Reduces the burning sensation from shaving: 89%*
Leaves the skin moisturized: 84%*
*Test conducted on 20 men after daily use for 28 days.

Phytomer Global Pur Freshness
A man needs a good cleanser too! The Phytomer Global Pur Freshness Cleansing Gel enhances any skincare routine by employing the anti-inflammatory and sebum-controlling properties of the marine oxhylium and marine oligosaccharide to leave you with a cleansed, calm complexion. Perfect for both morning and evening use.

Softens the beard before shaving: 86% satisfaction*
Revitalizes dull skin for a healthy complexion: 100% satisfaction*
*Usage test conducted on a panel of approximately 20 male volunteers.

Eminence Stone Crop Oxygenating Fizzofoliant
This powder-to-foam exfoliant starts with light fizzing action. This revitalizing formula gently invigorates the skin and unclogs pores to reveal a polished and smooth complexion.
It doesn't get better than skincare stocking stuffers.
Image Skincare I MASK Hydrating Hydrogel Sheet Mask
Holidays all though full of joy, can be overwhelming. Gift yourself or someone else serenity with this soothing pack of hydrogel masks powered by organic extracts and volcanic water to relieve and revive the skin.
Liquid error (templates/article.pagefly-85cdf980 line 237): product form must be given a product
Cosmedix Lumi Crystal Hydrator
Liquid error (templates/article.pagefly-85cdf980 line 237): product form must be given a product
Do you have family or friends who are into the power of crystals? The Cosmedix Lumi Crystal Lip Hydrator employs the long-lasting moisturization of 90% pure liquid crystals. This product reduces the fine lines and wrinkles in the delicate lip area to promote a younger appearance while softening the skin's texture through brassica alba sprout extract. Prepare to be transformed after just one use.
Who wouldn't want to receive a NuFACE Fix in their stocking this holiday season? I sure do! The NuFACE FIX is an instant line smoothing device that targets the look of fine lines and wrinkles around the eyes, mouth, and forehead with a gentle microcurrent.

This targeted beauty duo gives an instant FIX to your area of concern, such as around the eyes, mouth, and forehead, to smooth fine lines and wrinkles. You can even achieve the appearance of fuller-looking lips when using FIX around the lip area.

Phytomer Seaweed Soap w/ Exfoliating Cleaning Particles
Get a little sense of the ocean during the cold winter season with the Seaweed Soap With Exfoliating Cleansing Particles. This sweet-smelling body cleanser uses Chondrus crispus (Irish moss, a species of red algae) to slough dead cells from the skin's surface, while glycerine restores hydration.

The result is a cleansed complexion and silky-smooth skin.

Eminence Snow Mushroom Moisture Cloud Eye Cream
The Snow Mushroom Moisture Cloud Eye Cream is a great cream that soothes, hydrates, and energizes the eye contour area through elasticity-enhancing snow mushroom and red-reducing birch water. Reishi mushroom diminishes fine lines and puffiness, and botanical peptides boost the breakdown of fat under the eyes to reduce bags and puffiness, giving you a well-rested, renewed appearance. Apply to the entire eye area twice daily and leave on.